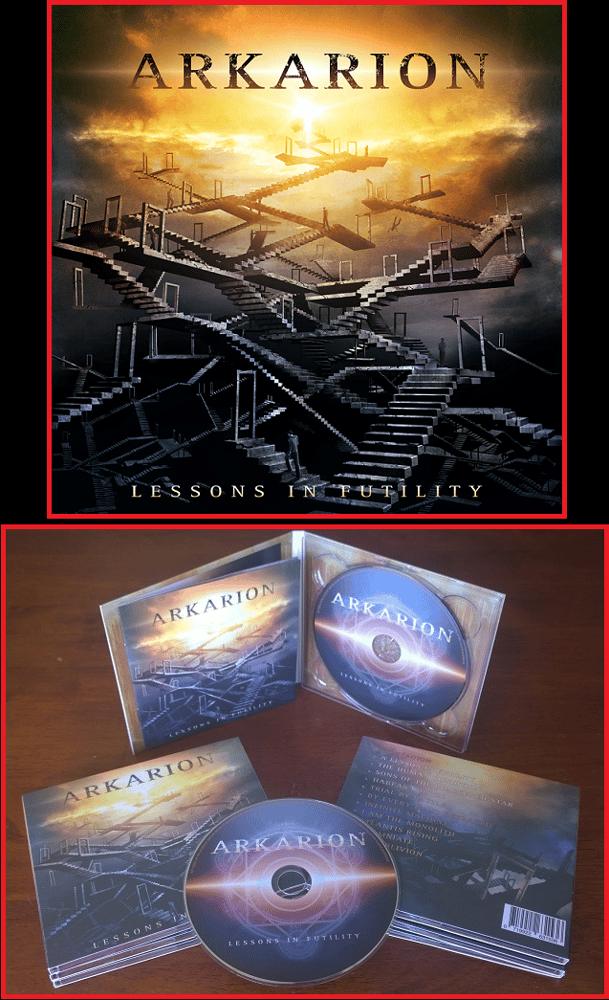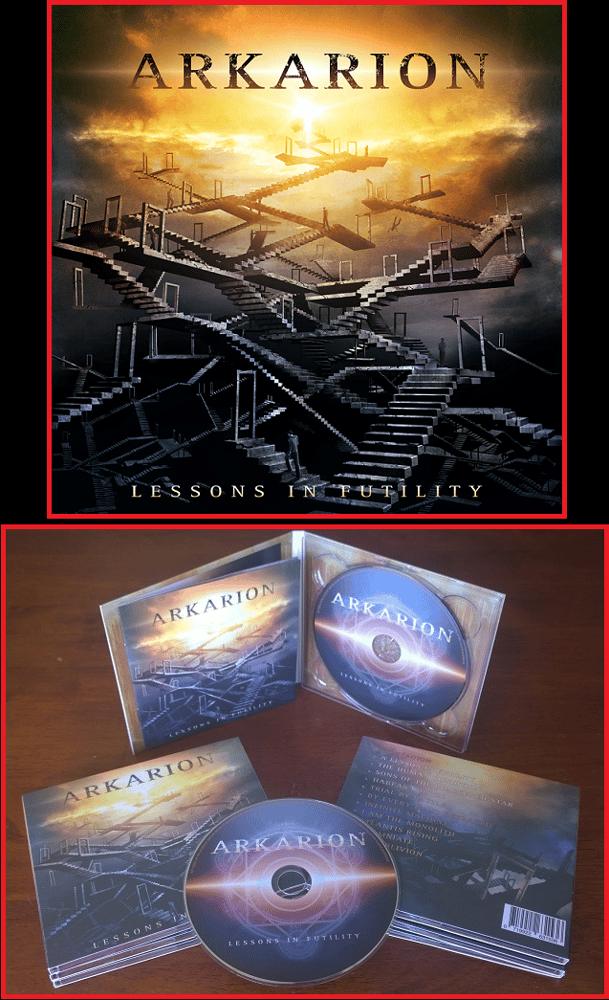 Lessons In Futility - Debut Album
$15.00
- PRODUCT INFO -
Shrink-wrapped 4 panel Digipak containing CD and 12 page booklet
- TRACK LIST -
1. Contagion
2. A Lesson In Futility
3. The Human Condition
4. Sons Of The Blackened Star
5. Habeas Corpus
6. Trial By Battle
7. By Every Hand Betrayed
8. Infinite Machine
9. I Am The Monolith
10. Atlantis Rising
11. Insomniate
12. Into Oblivion
- ALBUM INFO -
Released on June 14th 2014, the debut album from Arkarion, Lessons In Futility, features 12 tracks offering a versatile arrangement of thrash, melodies and juggernaut riffs. Recorded to tape at The Sound Factory, mixed and mastered by Tue Madsen at Antfarm Studios, this crushing debut effort by the Perth based melodic thrash quintet, is sure to have something to please every metal fan.
- SHIPPING INFO -
$5 for Australian orders
$10 for International orders
Cost will be added when you go through the checkout.